Design and Engineering
Pre-engineered systems
Top Housing has a number of different building systems that we have adapted to fit different climates and environments.
The systems are fully flexible to comply with any required shape or size of building up to three storeys.
The systems are easily transported by land or sea, ready for erection upon arrival by local labour under Top Housing supervision.
The buildings have a low maintenance requirment, high thermal insulation and long life time.
The high thermal insulation give a low energy consumption as heating and cooling can be lowered in comparison to traditional building methods.
Top Tropic System
Top Tropic is especially developed for energy savings and the system has been used extensively for nearly three decades and allows for erection by skilled/unskilled labour with no need for heavy equipment. The construction is termite proof and the materials are adapted to humid and dry conditions. The buildings are well ventilated and air-conditioned.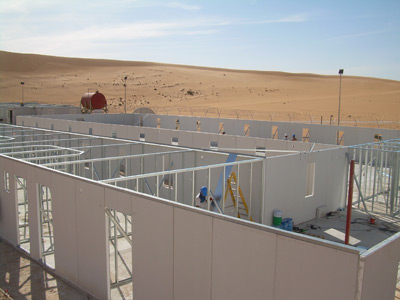 Top Nordic System
The system is adapted for cold climates and provide excellent insulation. The windows are thermally insulated and the buildings are equipped with gas or electric heating systems. The external walls can be clad with a multitude of modern facade materials.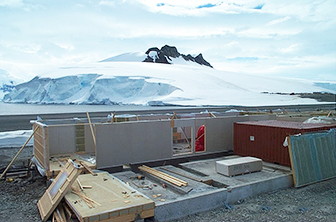 Modular System
The modular system is designed as a light weight construction consisting of floor and roof frames and corner profiles. The modules are a fast and easy way of construction and they can be stacked and placed in different layouts and can easily be expanded by adding more modules. The wainscots of the module are made of light weight insulation panels and offer a pleasant climate in the interior due to their building and physical properties.
A secondary facade can be added to the modules to provide insulation and to give a more esthetical appearance.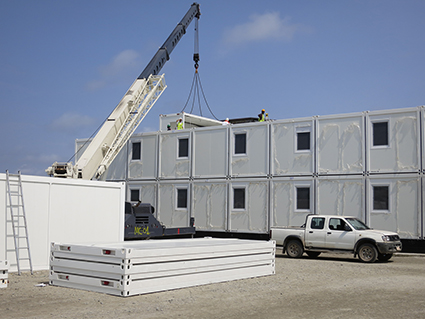 Steel Frame
For multi storey projects we use steel structure frames that have a highdegree of pre-engineering meaning that the only work on site is the assembly of pre-cut pieces. This means a more controlled flow of materials and a shorter construction period. The external walls can be clad with a multitude of modern facade materials.